Picean Statement Cowrie Neckpiece (Clear Quartz)
NGN 150,499
Loc Accessories Pack of 5
NGN 14,319
MINI DIAMOND TRIPPLE LUCK COWRIE EARRINGS
NGN 75,250
D DOUBLE LUCK COWRIE STATEMENT EARRINGS
NGN 75,250
KING & QUEEN HEADWRAP SET PLAIN
NGN 269,999
STAR SINGLE LUCK COWRIE STATEMENT EARRINGS
NGN 75,250
CHIKA HEADWRAP & MASK SET PLAIN
NGN 148,999
Purple Amethyst Yoni hand beaded Necklace
NGN 64,900
BLUE NKECHI HEADWRAP AND MASK SET PLAIN
NGN 148,999
AZUAMAKA NAPPYWRAP BEADED
NGN 160,999
DIAMOND DOUBLE LUCK COWRIE STATEMENT EARRINGS
NGN 75,250
OVAL SINGLE LUCK COWRIE STATEMENT EARRINGS
NGN 75,250
BLUE NKECHI NOSEMASK BEADED
NGN 39,999
BLUE NKECHI NAPPYWRAP BEADED
NGN 160,999
8 SINGLE LUCK COWRIE STATEMENT EARRINGS
NGN 75,250
IFEOMA BANDANA & SKINNY SCARF SET PLAIN
NGN 96,999
HIS & HIS FEMI BANDANA SET PLAIN
NGN 61,999
HIS & HERS BANDANA SET PLAIN
NGN 61,999
PINK NKECHI FACEMASK BEADED
NGN 39,999
8 TRIPPLE LUCK COWRIE STATEMENT EARRINGS
NGN 75,250
PINK NKECHI HEADWRAP & MASK SET PLAIN
NGN 148,999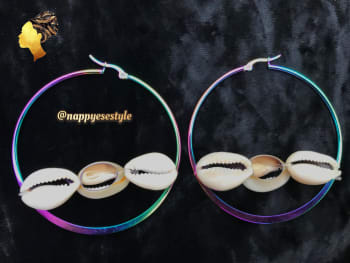 CIRCE TRIPPLE LUCK COWRIE STATEMENT EARRINGS
NGN 75,250
ADEMOLA SKINNY WRAP PLAIN
NGN 69,999
AYOMIDE DOUBLE-SILK NAPPYWRAP PLAIN
NGN 160,999
GOLD CIRCLE HOOP SINGLE LUCK COWIRE EARRINGS
NGN 49,999
3 PIECE SET CORAL BEAD NECKLACE
NGN 99,999
HEARTS AND SQUARES DOUBLE LUCK COWRIE EARRING
NGN 37,625
3 PIECE SET ORANGE CORAL BEAD BRACELET
NGN 39,999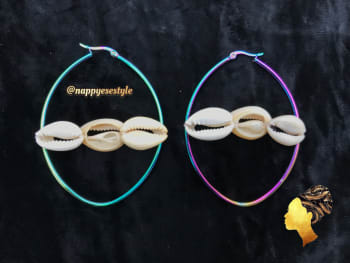 OVAL TRIPPLE LUCK COWRIE STATEMENT EARRUNGS
NGN 75,250
D TRIPPLE LUCK COWRIE STATEMENT EARRING
NGN 75,250
BLUE NKECHI NAPPYWRAP PLAIN
NGN 139,999
GOLD STAR QUARDO LUCK EARRINGS
NGN 37,625
PINK NKECHI NAPPYWRAP PLAIN
NGN 96,999
8 HOOP SINGLE LUCK COWRIE EARRING
NGN 37,625
CHIKA IBEKU NAPPYWRAP PLAIN
NGN 139,999
HALF CIRLCE TRIPPPLE LUCK COWRIE EARRINGS
NGN 37,625
GOLD SQIUSHY DOUBLE COWRIE LUCK EARRINGS
NGN 37,625
2 SET ORANGE CORAL BEAD NECKLACE
NGN 89,999
NAPPYESE is a sustainable social business, community and lifestyle brand for Emapths.
We help you BE, DO and GIVE more by donating 10% of every Nappyese purchase to our Nappyese kids foundation to support and empower orphans and less privileged youths with education and resources they need to improve their quality of life. This is our mission and our promise to you
We've created the best eco-conscious products of Afrocentric Style , Organic Skincare, and offer you Holistic lifestyle services including Yoga & Wellness, Meditation, Group Travel Retreats, Music and nature themed Music Events all to help boost your mental health care and wellness, your vitality, keep you inspired to feel good and inspire others too!
Welcome to our Style Shop page!